Will Cheating Affect My Divorce Case?
July 4, 2023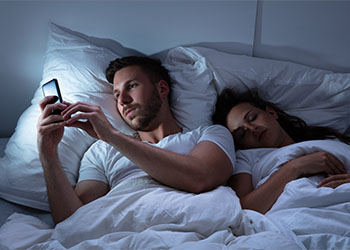 Although it does happen, it's rare for any divorce to be completely amicable. After all, most people get married because they were in love, but something happened along the way to change their feelings for their spouse. Many times, individuals who are going through a separation wonder if the cause of the divorce will affect how the process plays out and this is especially true in cases of adultery.
In most cases, the reason the divorce occurred isn't the concern of the court, but in others, it may be considered in divorce issues (such as spousal support). If you'd like to sit down with a divorce attorney in Tennessee to discuss the particulars of your situation, reach out to us at McCarter | East PLLC. Our offices in Murfreesboro and Manchester, Tennessee are located just a few blocks from the courthouses, and we're able to help those throughout the surrounding areas.
Tennessee Is a Hybrid Fault State
When addressing fault, Tennessee is referred to as a hybrid state. This means you can file for either a "fault" or a "no-fault" divorce. If you file for a no-fault divorce, you simply state that you and your spouse have irreconcilable differences. On the other hand, you can also file for a fault-based divorce, which means one spouse is accusing the other of bad conduct which led to the divorce.
Ways That Adultery Might Factor In
Even though one of the most common reasons cited for a divorce is adultery, this won't always affect the way it's processed. But, a judge can use discretion in making decisions of divorce issues, and a family law attorney can help advocate for you when working with the judge. Some of these issues include:
Spousal support: Spousal support (also called alimony) is a type of financial support paid by one spouse to the other for a temporary amount of time directly after a divorce takes place. Alimony is meant to help one spouse (typically the lower-earning partner) get back on their feet financially and be able to eventually support themselves. In some cases, a judge may order alimony or increase an alimony payment if the adultery was especially egregious or harmful to the other spouse.

Asset division: When dividing assets in a divorce, a judge will always attempt to make an equitable division that's fair to both spouses. However, if aspects of the infidelity affected the joint assets of the couple, a judge may award more to the spouse who was cheated on to make it fair. For example, if one spouse used joint funds to pay for vacations or lavish gifts for their paramour, a judge will consider the value of this when making their determination.

Child custody and support: Although it's rare that adultery will affect child support or custody issues, if you can show that the cheating spouse was somehow neglectful to their children because of the affair, a judge might use this as one factor when deciding custody. Divorce issues that affect children will always strive to protect the best interests of the children.
Living With Someone Else While Divorce Is Pending
Finally, it's worth mentioning how living with someone else (presumably a new partner) while your divorce is pending can affect its outcome. For instance, if you're receiving alimony to help pay for rent and monthly expenses, but a judge finds out you're living with a partner who's helping to pay these, they may order the alimony to stop. Or, if you're found to be using marital resources to pay for rent or utilities that your new partner is benefiting from, a judge may use this information to give you a lower share of the joint assets.
Trusted Legal Guidance
If you're going through a divorce or considering divorce and have questions like, "How does adultery affect my divorce?" or "Is adultery grounds for divorce?" you need to reach out to a family law attorney now to discuss your options. Call us at McCarter | East PLLC in Murfreesboro or Manchester, Tennessee to schedule a consultation.