Contested vs. Uncontested Divorce: Which One Is Right for Me?
June 19, 2023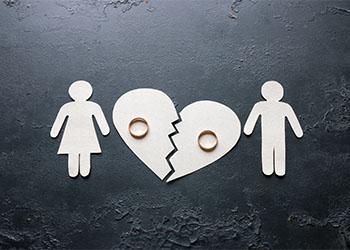 The emotions people experience when they divorce are diverse. They may feel anger, betrayal, sadness, grief, or relief. They may want to work everything out quietly and keep their proverbial "dirty laundry" out of court. They may want to fight for more than the other spouse is willing to give.
As family law attorneys, we know that every client we represent is different, and so is every client's situation at the time of divorce. That is why, although we have represented hundreds of clients ending marriages, we approach every case as though it's our only one.
There are two basic types of divorce. They come down to contested vs. uncontested. The type that is right for you depends on your unique circumstances, but we can help in either situation. McCarter | East PLLC represents clients in both the Murfreesboro and Manchester, Tennessee areas.
What Is an Uncontested Divorce?
In an uncontested divorce, you and your spouse agree to all the terms of the divorce, which keeps you out of the courtroom and usually takes less time to finalize. Divorce without going to court is not necessarily easy. You must agree to specifics regarding child custody and child support, alimony, the division of marital property and debts, and how you and your spouse will address your debts once the divorce is granted.
In Tennessee, an uncontested divorce is based on irreconcilable differences rather than grounds such as adultery. In other words, you both agree there's no salvaging the marriage and it is time for you to go your separate ways. One spouse files the divorce petition or "complaint," naming the other spouse as the respondent. You can file your signed settlement agreement with the court, and the respondent consents to not being served divorce papers.
The judge will review the settlement agreement, parenting plan and child custody agreement, division of assets and debts, and all other contents of the agreement you submit. The judge must see that the best interests of any minor children are served and that the division of property, debt, and alimony are equitable.
Forging a divorce settlement agreement can be difficult even in an amicable divorce. Working with a divorce attorney is a smart way to make sure your interests are protected and that you cover all matters that must be addressed in the agreement. At McCarter | East PLLC, we guide many of our clients through an uncontested divorce, even if we never need to set foot in the courtroom.
What Is a Contested Divorce?
A contested divorce is necessary when spouses cannot agree to the terms of the divorce settlement agreement or if a spouse wants to pursue grounds for the divorce, such as infidelity, inappropriate behavior, drug or alcohol abuse, domestic abuse, desertion, abandonment, or incarceration for a felony conviction.
The plaintiff spouse will file the petition for divorce and must serve papers to the respondent spouse. The respondent will then need to file a formal answer to the petition within a certain number of days. You will then need to begin working through your attorneys to negotiate the specific terms and agreements of your divorce. In many cases, this process remains contentious. The judge will schedule hearings to listen to both sides, then render decisions and issue orders on matters such as child custody, alimony, property division, and more.
As you can imagine, you will benefit from hiring a family law attorney to represent you. We can provide a buffer between you and your spouse in negotiations and protect your interests. Moreover, we are never intimidated when we need to represent you in court.
Which One Is Right for Me?
If you and your spouse can keep emotions calm and hammer out the necessary divorce settlement agreements, an uncontested divorce is probably the right choice for you. Our involvement as your counsel is still important because we are the only people looking out for your best interests.
If your spouse's poor behavior during the marriage and an inability to agree to the terms of the divorce is making you want to fight back, a contested divorce may be the better road to take. Even in a contested divorce, there may be some issues you can agree to. For the rest, we will negotiate on your behalf and argue your case in court if needed.
We'll Support You Through Every Phase of the Process
There's a reason our offices in Murfreesboro and Manchester, Tennessee are located a few blocks from the courthouse. When we need to represent our clients in court, we don't want to be far away. We try to make that walk an easy one for you as well.
Contact McCarter | East PLLC to talk about the benefits of uncontested and contested divorces for you. Call our office today.